We start the tours with strangers and we end it with friends
This diverse city offers a fantastic opportunity to get swept away by history, leisure and culture in every corner: unique neighborhoods, canals, art and more; catapulting into one of the top spots of the most desirable destinations in Europe and with good reason.
Featured tours in Amsterdam
And located in the heart of Europe, monumental Brussels opens its doors to the world from land and air. Several airports and train station welcome to the city.
Popular tours in Brussels
Presents itself to its visitors as a trimillennial city, a perfect example of the evolution of European civilization and its dozens of cultural influences from all over the Mediterranean.
The getaway perfect destination. Monuments, gastronomy, tradition and wine culture. Porto will seduce you from the first moment with its magical atmosphere.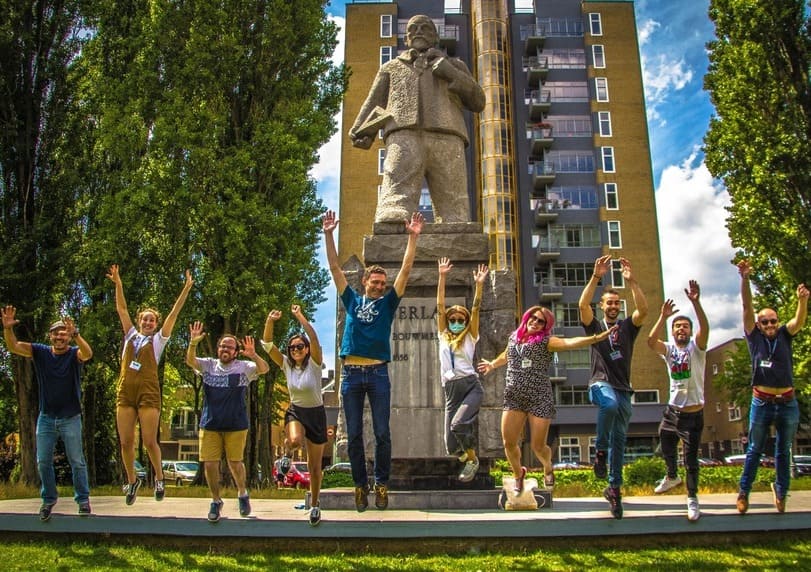 We believe the memories from your travel are the most important. Guías & Tours have more than 10 years experience in tourism and passenger transport and our professionals are continuously incorporating new good-value, high-quality services into our range of products, providing new experiences in tourism, culture, gastronomy and leisure. Our mission offer you an unforgettable view of the active heart of EUROPE. We would like you can live and enjoy an amazing experience.
Guides & Tours
In case you want to have a talk, please leave us a message via WhatsApp, email, facebook o twitter with your name, phone number and we will call you ASAP. Or call us:
From USA Tel.: +16626550155
From UK Tel.: +447408887733
From SPA Tel.: +34668100518
From EU Tel.: +31689937548
WhatsApp: +31689937548
From 10 am to 17 pm local time
Responsible: iHA Travels
Purpose: to manage the request you make in this contact form.
Rights: You can exercise your rights of access, rectification, limitation and deletion of data in booking@amsterdamguias.com, as well as the right to file a complaint with a supervisory authority.
Additional information: In our privacy policy you will find additional information on the collection and use of your personal information. This includes information about access, conservation, rectification, deletion, security and other topics.